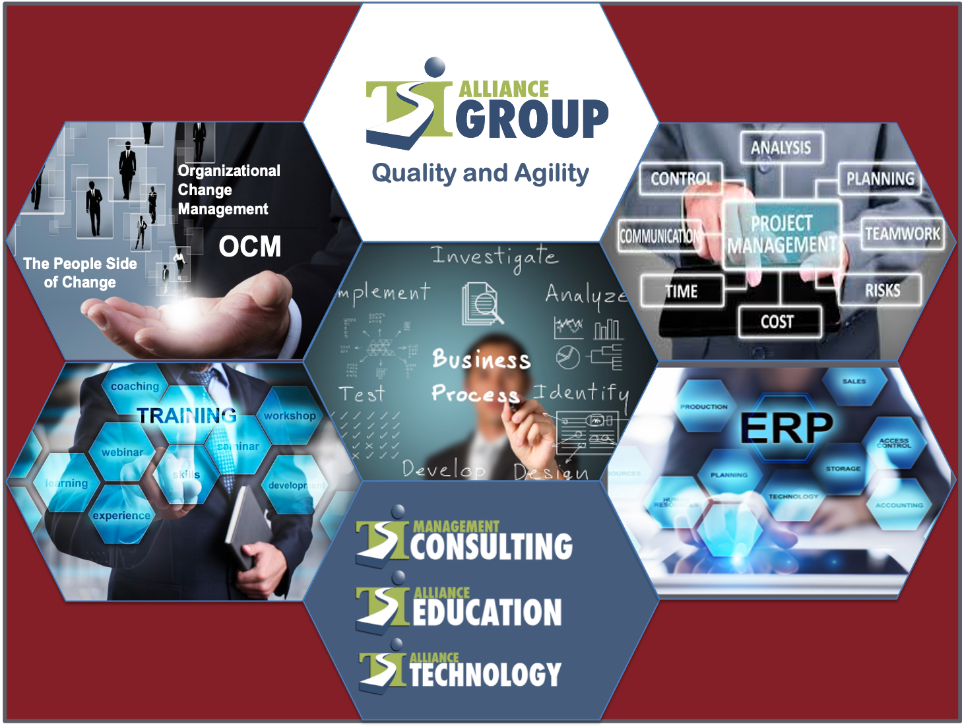 Our

Goal
To serve our customers as a full-service SMB consulting practice specialized in business transformation, ERP technology and training, with a promise of providing consistently high quality and innovative solutions, to meet their evolving needs.
Our

History
TSI was founded in 1991 as Technical Solutions International, Inc., with a focus on providing technical networking solutions to businesses of all sizes. In 1998, TSI's focus shifted to supporting SAP Enterprise Resource Planning (ERP) implementations with an expanded set of services including program / project management, training and organization change management (OCM).

From 2004 to 2009 TSI entered a partnership and operated as Penitus Solutions, focusing on SAP Portfolio & Project Management (PPM) and Project System integration. Penitus offered complete SAP PPM implementation services as an SAP partner, with staff in Ecuador, Colombia, Mexico and US.

In 2009, TSI exited the partnership with Penitus and rebranded to TSI Alliance, Inc. In 2011 TSI Alliance Group, Inc. was formed as parent company to TSI's three pillars, TSI Management Consulting, TSI Technology and TSI Education, that work together to provide seamless solutions and services to our customers.
Today we continue to assist businesses of all sizes by partnering with business owners and providing thought leadership,
strategy planning, process engineering, ERP
technology design and implementation, project management and custom training development and delivery.
In addition to our custom corporate training offerings, TSI Education also offers globally accredited certification training offering in project management and Scrum for individuals seeking advancement in these areas.
Christopher Graham, M.Ed,PMP,SCT

Managing Partner

Christopher Graham, founder and Managing Partner of TSI Alliance Group, has a tremendous set of leadership skills that complement his information technology (IT), project management, education, and training experience.

For more than three decades his roles as enterprise systems consultant, educator, and entrepreneur have allowed him to work with diverse teams, such as executives, large cross-functional teams, frontline staff, as well as virtual, multinational project teams in the US, Canada, Latin America, Europe, Asia, and Australia.Mr. Graham has provided leadership and subject matter expertise in enterprise resource planning (ERP) project management, business process integration, organizational change management (OCM), education, and training to multi-million-dollar implementations.

His expertise in corporate education leadership, instructional design, and technology training, has helped his clients gain long-term value from their technology investments. Mr. Graham has consistently received outstanding evaluations for his technology education content and delivery.



Why
TSI?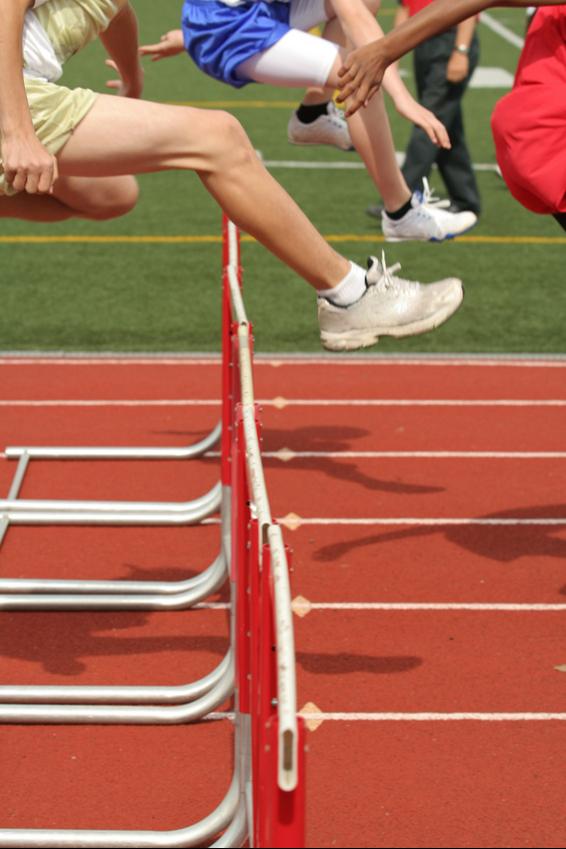 There are many obstacles facing individuals and businesses today, coming from many different sources. TSI's services and solutions are designed to help our clients overcome these obstacles, so they can reach their goals.
Whether the need is to help corporate clients architect and implement enterprise-wide solutions, provide thought leadership, advice, project leadership, ERP subject matter expertise, organizational change management(OCM), comprehensive training services, or to help individuals achieve their personal best by obtaining industry certification, TSI stands ready to help.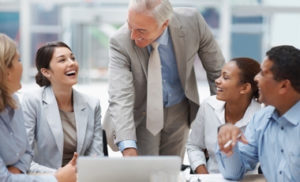 With an average 20 years experience in successfully delivering enterprise solutions and business process implementations, TSI's consultants consistently provide the high quality results our customers expect.
W
ith our proven methodologies, we help customers achieve the best return on their implementation investments. Additionally, we use our knowledge and skills, along with the globally proven resources from our VMEdu partnership, to enhance our certification training delivery, providing learners the most valuable experience.